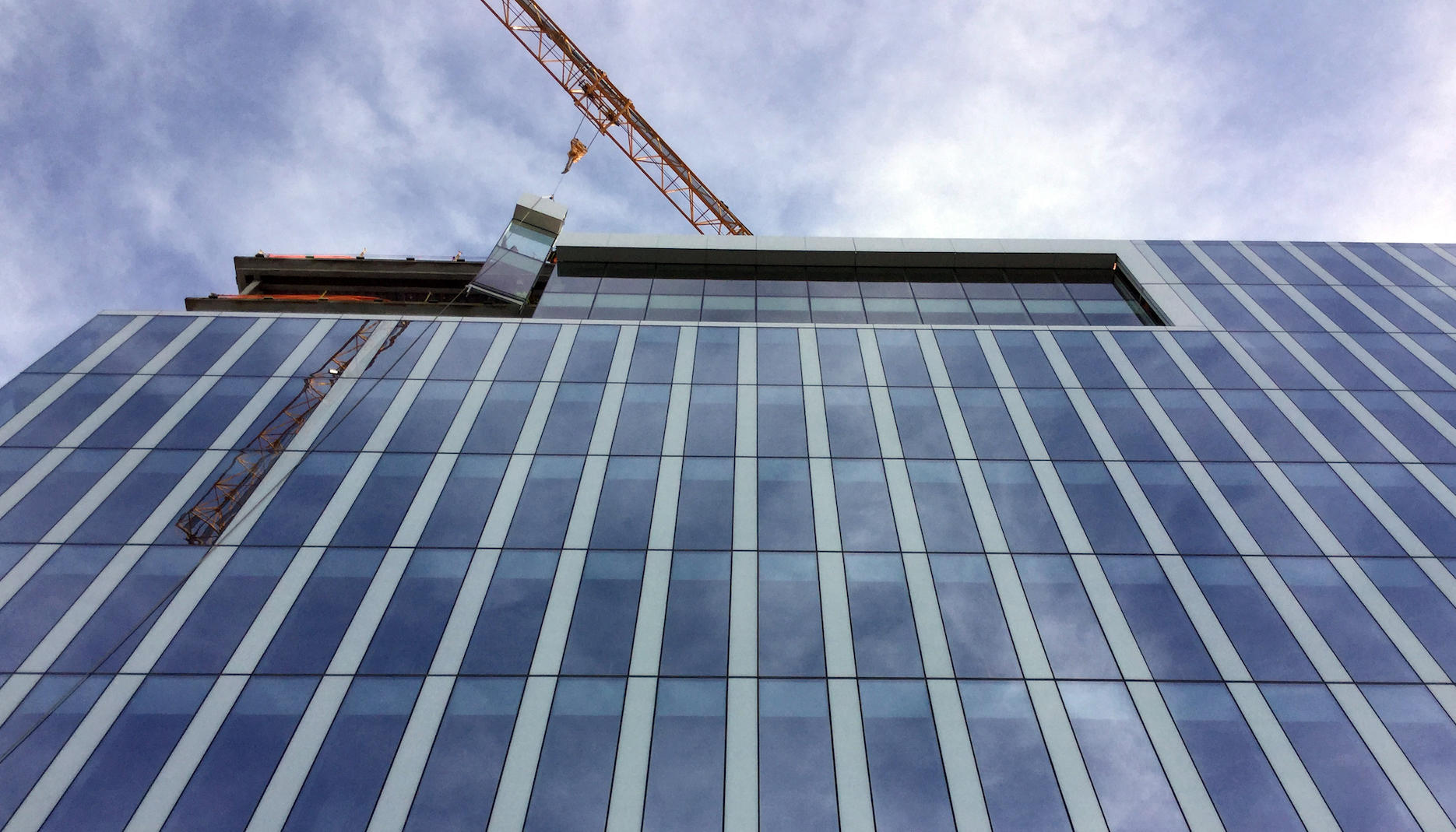 Your industry advocate, NGA promotes and defends the use of glass in the built environment.
NGA:
works with domestic and international standards and codes bodies

provides education on the benefits of glazing and glass building products

represents the glass industry's best interests on key issues
Review NGA's current activities by topic
NGA is actively involved with standards and codes bodies including the International Codes Council, ASTM International and ASHRAE, among others, to promote and defend the use of glass in the built environment. Recent activities include:
CSA A460 Bird Friendly Building Design
NGA has submitted comments designed to promote and protect new and current glass technologies in Canada's CSA A460 standard, which covers bird-friendly building design in both new construction and existing buildings. Learn more.
ASHRAE 90.1-2019
For the last two years, the NGA advocacy team has worked with other industry associations and public officials to successfully work new performance requirements for windows, doors and skylights into the ASHRAE 90.1 energy standard for buildings, which were approved in Spring 2019. Read more.
ASHRAE 90.1-2019, published in October 2019, includes the following revisions: 
Updated commercial fenestration criteria  
No reduction in window area 
Increased daylighting controls  
Cleared barriers for use of VIG in walk-in coolers and freezers 
Commissioning requirements including more focus on air leakage  
Tom Culp serves as co-vice-chair of the ASHRAE 90.1 committee and helped lead the effort on updating the fenestration requirements. Culp commented, "This was a long effort over 2½ years involving many parties from industry, energy efficiency advocates, architects, building code officials, and more. I'm proud to see the final result where we were able to negotiate values that advance energy efficiency while being cost effective and practical for the industry, resolved arguments that have been going on for 15 years, and achieved nearly unanimous support at both ASHRAE and ICC." 
School Security
While current building codes do not require security glazing in schools, a growing number of school districts nationwide are looking to meet voluntary security glazing standards to provide additional protection for their buildings. NGA is participating in a multi-industry effort with the National Fire Protection Association, ASTM International and ICC to provide guidance in this effort. In addition, NGA presented this topic as part of its Thirsty Thursday webinar series and is working on a glass technical paper on school security.
CA AB 262
NGA's Forming Committee issued public comments on California AB 262, voicing concerns about the bill's technical flaws which will affect the flat glass manufacturers and the industry. NGA also responded regarding facility specific data for the implementation of CA AB 262.
Known as the Buy Clean California Act, AB 262 asks bidders on public works projects in California to submit an EPD, or Environmental Product Declaration, for specified flat glass products. NGA continues to work with supporters of the bill to clarify the language, ensure they understand the effects, and educate them about the glass and glazing industry.
To learn more about EPDs and their potential impact on your glass company, watch the video, "The Why, How and Business Value of LCA and EPDs."
NYC's "Green Deal"
In April, the glass industry witnessed this jarring headline coming out of New York City: "NYC's 'Green New Deal' to Ban Glass, Steel Skyscrapers." And while research revealed the mayor was not actually announcing a ban on glass and steel buildings in New York City, his anti-glass statements and over-simplistic labeling of glass as a poor energy performer were harmful to the glass industry. With voices from the code, architect, and glazing contractor communities, the NGA has organized a panel discussion at the 2019 Glazing Executives Forum to address how initiatives like the Green New Deal can hurt the glass industry, and what glass companies can do to comply with this requirement. Read, "What You Need to Know about the Green New Deal."
This June, the NGA launched the new Glass & Glazing Design Academy, made available to architects and industry professionals through a new partnership with Architectural Record. The academy is hosted online in Architectural Record's Continuing Education Center and will feature nine one-hour LU/HSW accredited courses. The courses, which were developed by NGA and its member volunteers, cover a range of topics including insulating glass, laminated glass, protective glazing, fire-rated glazing, decorative glass, and more.
"This new academy, and partnership with Architectural Record as a whole, speaks to NGA's commitment to upholding our education and advocacy strategic goals," says Andrew Haring, vice president of Business Development for NGA. "We graciously accept the responsibility of promoting and protecting glass as the building material of choice. Educating the architectural community and simplifying the specification process is paramount. The Glass and Glazing Design Academy accomplishes this."
Join NGA's Advocacy Committee!